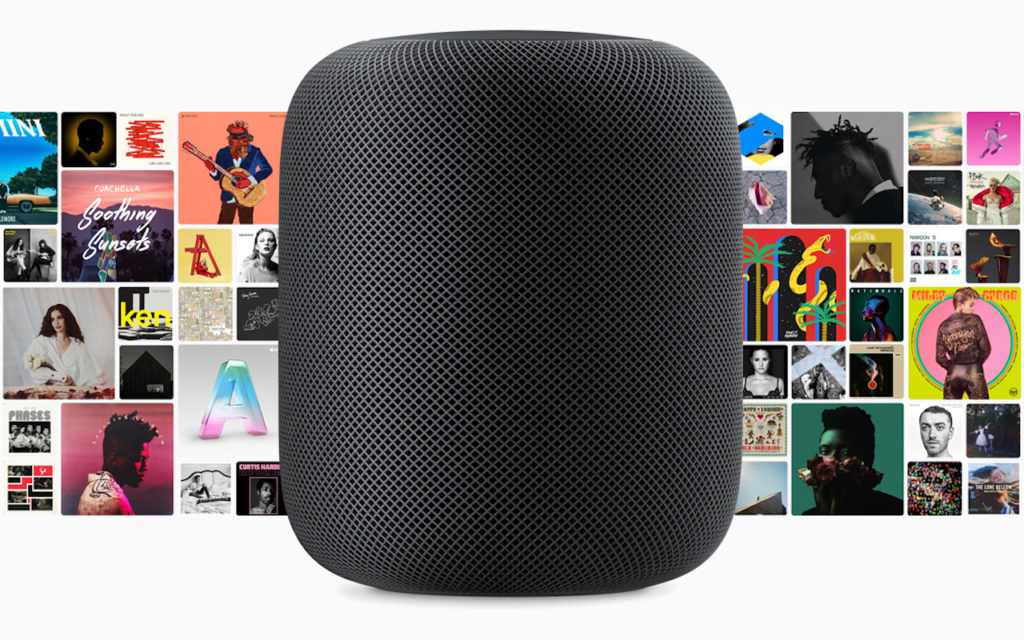 Move over, Amazon Echo and Google Home, there's a new smart speaker coming soon. First announced back in June of 2017, Apple's long-awaited HomePod will ship in the US, UK, and Australia on February 9th for $349. You can get it in space gray or white.
Where Amazon and Google focus mostly on how you can interact with their smart speakers, Apple is emphasizing the audio quality that HomePod users can enjoy. In a cylindrical package just under 7 inches tall, the HomePod boasts seven beam-forming tweeters for high-frequency acoustics, coupled with a large woofer for deep, clean bass.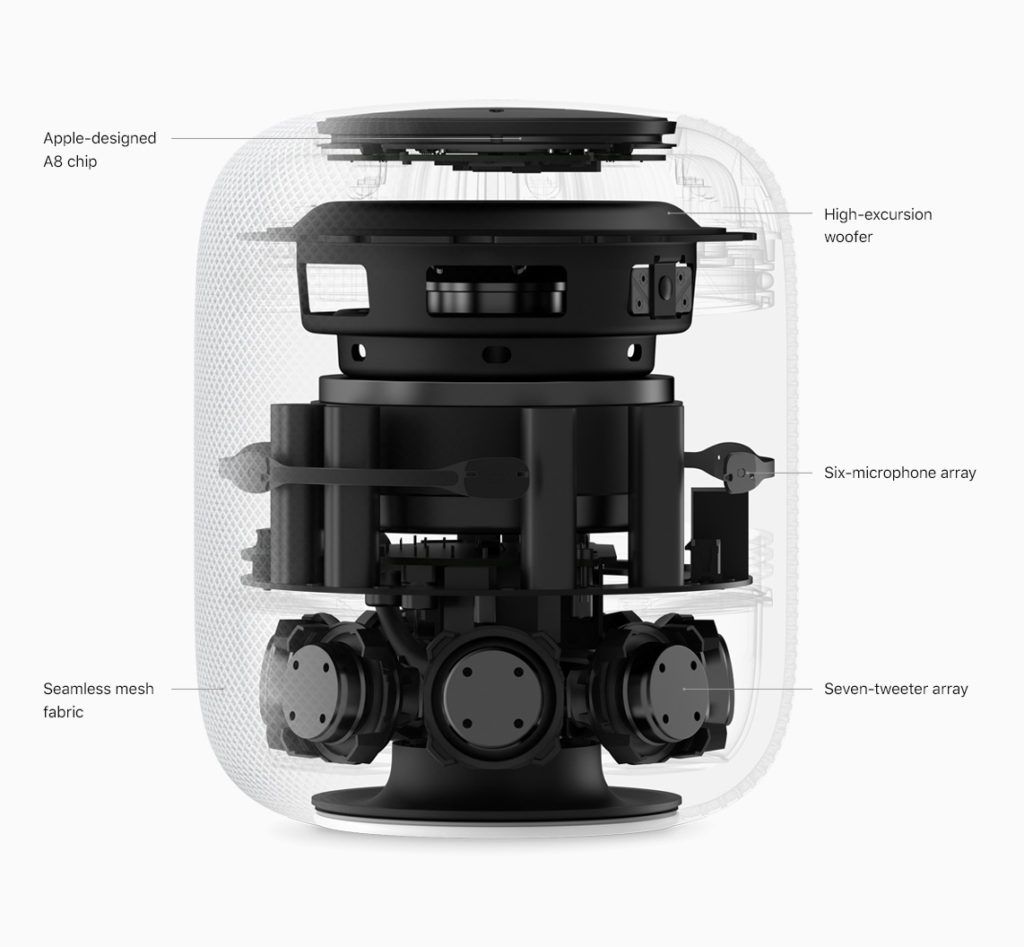 What makes the HomePod smarter than regular speakers is its A8 chip, which provides it with processing power equivalent to an iPhone 6. Software running on the HomePod gives it spatial awareness, so it can sense its location in the room and adjust the audio automatically for the best listening experience.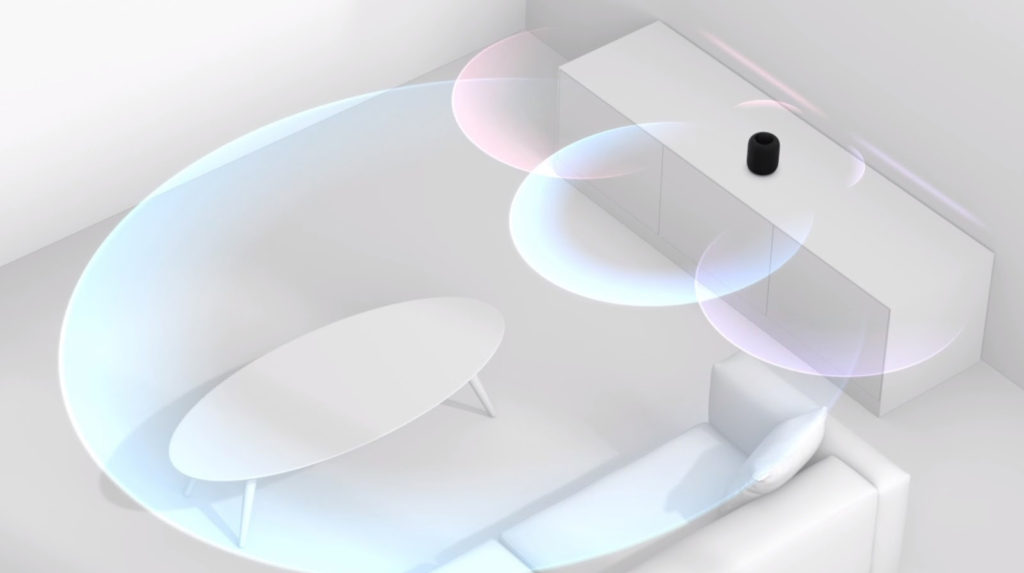 With a free software update due later this year, you'll be able to control multiple HomePods throughout your home, controlling each one independently or playing the same music on all of them, perfectly in sync. Plus, if you put two HomePods in the same room, you'll be able to set them up as a stereo pair.
But the HomePod can do more than play music. It uses Apple's Siri voice assistant to listen for your commands with an array of six microphones, so you can ask Siri to send messages, set timers, play podcasts, read the news, get the weather, check sports scores, and more—Apple has even expanded Siri's knowledge of music for the HomePod. You can also transfer a phone call from your iPhone to your HomePod for a hands-free conversation.
What if you don't want to talk to your HomePod? You can tap its top to play/pause (single tap), move to the next track (double tap), or go back to the previous track (triple tap). Touching and holding invokes Siri without saying "Hey Siri," and you can tap or hold the + and – buttons to adjust volume.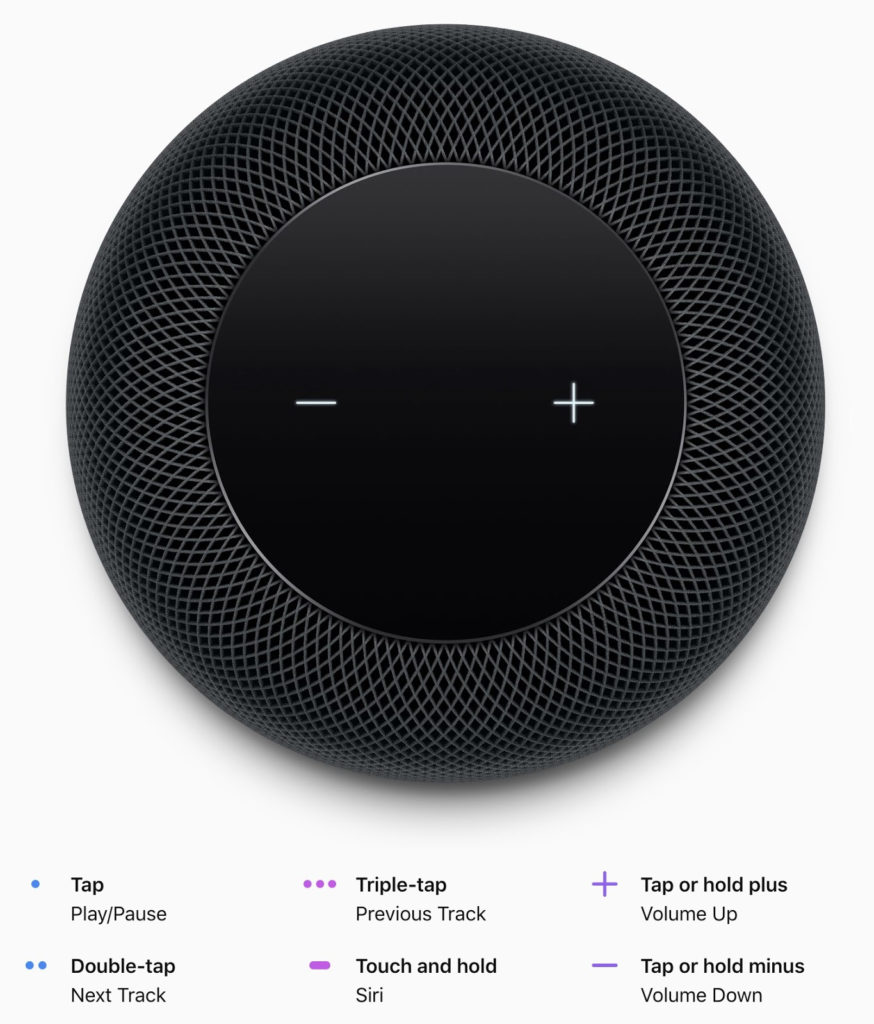 Home automation buffs will be excited to know that they can control HomeKit accessories via Siri on the HomePod as well. What's more, the HomePod can act as a HomeKit hub that can trigger automations and let you control HomeKit accessories while you're away from home.
But what most people will use the HomePod for, most of the time, is music. For full music functionality, the HomePod requires an Apple Music subscription. Those who don't subscribe to the $9.99 per month Apple Music will still be able to play music purchased from iTunes, stream Beats 1 Radio, and listen to podcasts.
Setting up a HomePod is simple—just plug it in, and your iPhone or iPad will detect it automatically, just like a pair of AirPods. Like the AirPods, a HomePod requires an iOS device. It must be relatively recent (iPhone 5s or later, iPad Air or later, iPad mini 2 or later, or sixth-generation iPod touch), and it must be running at least iOS 11.2.5—you'll want to install the latest available version to keep up with tweaks as Apple rolls them out.
It will be a few weeks before the HomePod can be tested against the various Amazon Echo and Google Home smart speakers. Our bet is that the HomePod will sound better but understand fewer commands than the more-established products from Amazon and Google. Nevertheless, along with adding multi-room audio and stereo capabilities, Apple will undoubtedly improve Siri's capabilities on the HomePod over time.
Questions? You know where to find us!