About Austin MacWorks
An Apple Authorized Reseller and Apple Specialist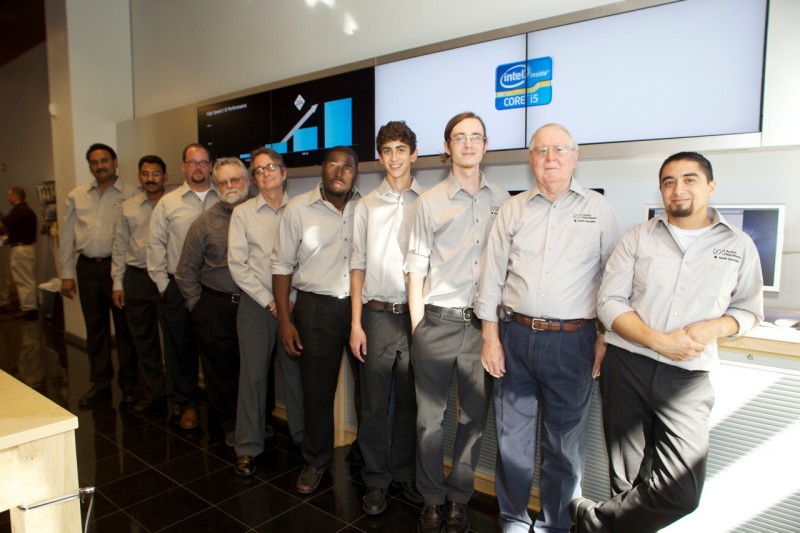 Founded in 2008, Austin MacWorks is an Apple Authorized Reseller.
In addition to a full line of Apple computers, Austin MacWorks sells printers, scanners, accessories, peripherals and more.
Austin MacWorks' prices are the same as Apple's, with a mission and emphasis on personal service and building trusted relationships with all of our customers.
We also offer warranty service, hardware upgrades, out-of-warranty service, onsite service and network setup, data recovery, in-store training and much more.
Locations
North Central
Our original store is conveniently located in North-Central Austin at 5770 N. Mo-Pac Expwy. Austin MacWorks is on the Southbound Access Road of Mo-Pac, just north of FM 2222, between the AT&T Store and ZuZu.
Phone: 512-323-6666.
Downtown
Austin MacWorks Downtown is located on 2nd Street, just east of San Antonio St, right beneath the Violet Crown Movie Theater. ****We can Validate parking for 2 hours***
Phone: 512-476-7000
The Team
Our personnel are highly experienced and educated experts.
Between them, Ramana and Srini Tatineni hold the following Apple Certifications: Apple Certified Desktop Technician, Apple Certified Portable Technician, Apple Certified Macintosh Technician, Apple Certified Technical Coordinator, and Apple Certified Help Desk Professional.
In addition, Srini Tatineni has a Master's Degree in electrical and computer engineering.
Norm Gardiner has been working on computers for over 30 years and Macs for over 10 years.
Hours
North Central
Monday – Friday 9:00 AM to 6:00 PM
Saturday 10:30 AM to 5:00 PM
Closed Sunday
Downtown
Monday – Friday 10:00 AM – 7:00 PM
Saturday 10:00 AM – 6:00 PM
Closed Sunday