Products for Creative Pros At Austin MacWorks
In addition to a full range of Apple iPad, MacBook Pro, MacBook Air, Mini, and desktop computer products, we offer products from a number of other brands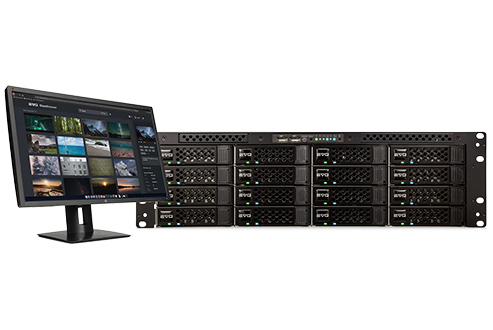 Studio Network Solutions
Studio Network Solutions (SNS) specializes in shared storage hardware and software products for the Media and Entertainment industry. Customers range in size from small post-production teams to multinational media powerhouses and broadcasters.
Products:
EVO is SAN and NAS workflow storage for professional video teams. EVO is an easy-to-use video shared storage and media management server, built to make every post-production team more effective. Creative professionals all around the world use EVO — for everything from broadcast to feature films, ad spots, VR, 360° video, and more.
ShareBrowser file and asset manager is included with every EVO, but it can also be purchased as a standalone product.

Wacom
Wacom serves a broad range of creative customers across the world from film and animation, auto-design and manga with innovative user interface technologies and solutions. Wacom inspires and equips people to make the world a more creative place.
Products:
Cintiq Pro is Wacom's premier pen display with the most natural pen experience. The Cintiq Pro family includes the Cintiq Pro 16 and 13, the 32 and 24 are advanced creative pen displays, featuring premium 4K screens (excluding the 13 with its HD display) with world class color performance and virtually no parallax. Combined with Wacom Pro Pen 2, they offer an experience designed to enhance every creative breakthrough.
Wacom One is Wacom's most affordable creative pen display. It comes with all the essentials to spice up your digital life. There's the natural pen feel on the 13.3" screen, the included creative software – even the ability to connect to certain Android devices. And it's compatible with leading pen brands too.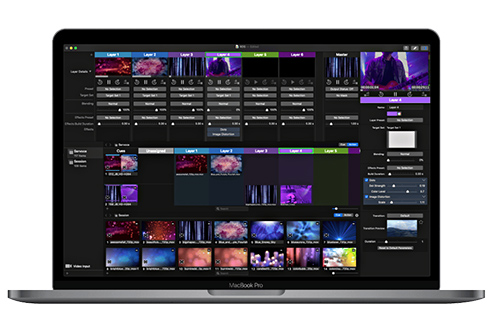 Renewed Vision
Renewed Vision was established in 2000 as an endeavor to create world class production tools for ministries. Since then, RenewedVision has served organizations around the world through a passion for excellent software for live events.
Products:
ProPresenter is live presentation and worship software for churches, schools, business presentations, and concerts. ProPresenter 7 is available for Mac and Windows.
ProVideoPlayer is an advanced multi-screen media server designed to play back and manipulate video across one or more screens. PVP3 is available for the Mac only.
ProVideoServer is a multi-channel video playout server used to synchronize playback of two channels of broadcast-quality video. ProVideoServer is available for the Mac only.
ProPresenter Scoreboard is comprehensive scoreboard software that's easy to use and affordable for any LED wall. Scoreboard is available for the Mac only.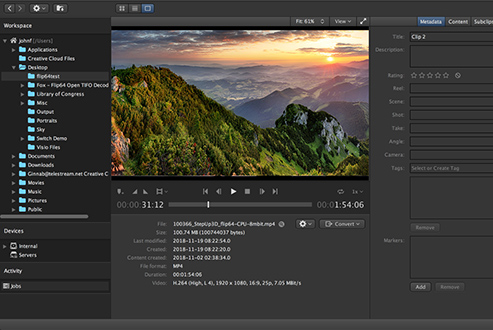 Telestream
Telestream specializes in products that make it possible to get video content to any audience regardless of how it is created, distributed or viewed. Telestream enables users in a broad range of business environments to leverage the value of their video content.
Products:
ScreenFlow is a video editing and screen recording application for the Mac only.
Wirecast is a live video streaming production software available in three versions: Wirecast One, Studio, and Pro. Wirecast is available for Mac and Windows.
Wirecast Gear is a live video streaming production system. This live streaming appliance is available in several prebuilt configurations.
Wirecast Go is a mobile live video streaming app for the iPhone.
Switch is a multiformat video player with inspection and correction features.

Otter Network
With Otter Network, stream live multi-cam videos with your phones and tablets. First, download Otter Director for iPad or Android Tablet. Then, invite your friends to download Otter Camera for iPhone or Android phone.
Products:
Otter Director is an app available on both iPads and Android tablets that allows for switching multi-camera productions.
Otter Camera is an app available on both iOS and Android which captures video and streams it to the internet where Otter Director can choose it as a video source for multi-camera switching

Financing available at 0% for 12 months — apply in store.  Can be used for purchases and repairs.