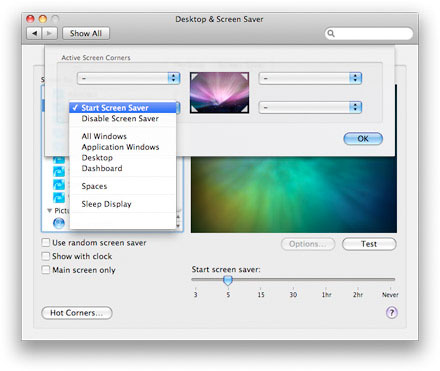 Apple offers this tip for fast activation of your screen saver.
By designating a Hot Corner, you can have your screen saver start whenever you move the mouse into that corner. Here's how:
Choose System Preferences from the Apple menu.
Click Desktop & Screen Saver and click the Screen Saver tab.
Choose one Screen Saver option and click the Hot Corners button.
Use the pull-down menus to indicate the corner you'd like to use to activate your screen saver.