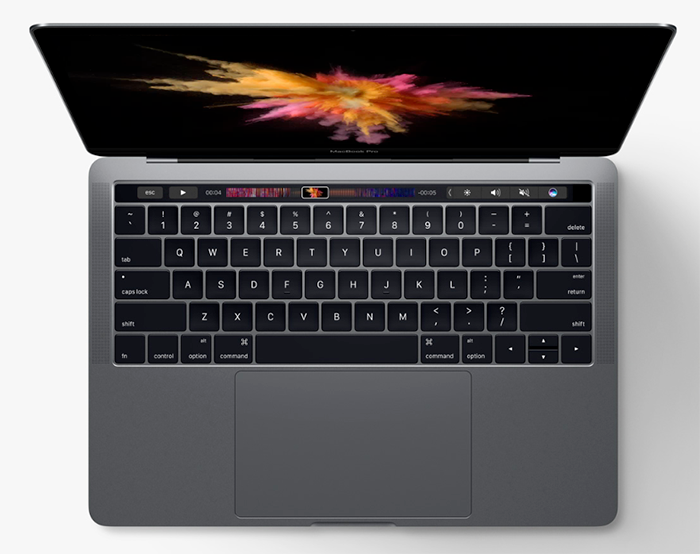 On October 27, in San Francisco, Apple announced long-awaited updates to its MacBook Pro line of laptop computers.
Among the most exciting features of the new computers — available in 13″ and 15″ — is the revolutionary multi-touch Touch Bar, a strip display that replaces the escape, function and power keys of a regular keyboard. It's a customizable strip-screen that allows for easier control of certain apps and software. It allows for multi-touch gestures — handy for photo or video editing.
These machines feature a retina display, and offer four USB-C ports, as well as a headphone jack. The new MacBook Pros  will not use MagSafe charging, and will not have an SD card slot or Thunderbolt port.
The 15″ MacBook Pro comes with an Intel Core i7 with a sixth-generation quad-core processor, while the 13″ model ships with either a Core i5 or i7 depending on your preference, with Intel Iris graphics and Superfast SSD storage.
The 13″ model is 14.9mm thick, 17% thinner than the previous generation, and weigh half a pound less than the last generation. It's price ranges from $1399 to $1999
The 15″ model is 15.5mm thin weighs only 4 pounds. This computer also features a larger Force Touch trackpad. This machine is priced at $2399 to $2799.
Check with us for availability of these new machines.