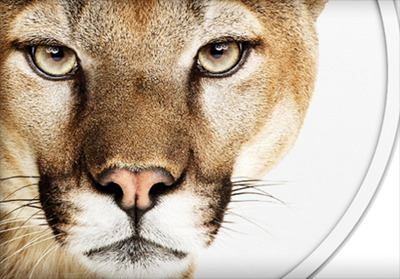 OS X Mountain Lion has hundreds of new features. From time to time, Apple MacWorks will offer information about different aspects of the new OS. Today we'll feature AirPlay Mirroring. If you need help upgrading your Mac to Mountain Lion, give us a call.
Wireless mirroring: Send what's on your Mac screen to an HDTV wirelessly with Apple TV. Mirroring is great for classrooms, conference rooms, and your living room.
High definition: AirPlay Mirroring sends a video stream automatically optimized for the HD capabilities of your Mac and Apple TV. It supports up to 1080p HD.
Automatic detection: When a Mac with Mountain Lion detects an Apple TV on the same network, the AirPlay Mirroring menu item appears in the menu bar.
Menu item:  To wirelessly mirror your Mac to your HDTV, click the AirPlay Mirroring menu item and choose your Apple TV. Use the menu to select a different Apple TV on your network and set resolution matching.
Resolution matching: AirPlay Mirroring scales the contents of your Mac desktop to fit on your HDTV. For a sharper image, choose to set the resolution of your desktop to best match that of your Apple TV.
Seamless integration with iTunes:  When you play movies or TV shows with iTunes on your Mac, AirPlay Mirroring will automatically switch to a full-screen AirPlay experience on your HDTV.
Encrypted streaming: AirPlay Mirroring uses encryption to securely send what's on your Mac to your Apple TV.
Audio support: With AirPlay Mirroring, audio from your Mac is wirelessly sent to your Apple TV. You can use this feature independent of AirPlay Mirroring by selecting your Apple TV in the Sound pane of System Preferences.
High performance: AirPlay Mirroring takes advantage of advanced hardware video encoding to deliver high-definition mirroring efficiently and to optimize processor use.