Austin MacWorks now carries BeyerDynamic headphones. This family-owned German company is renowned for its high-quality audio equipment that combines sophisticated aesthetics with excellent sound quality.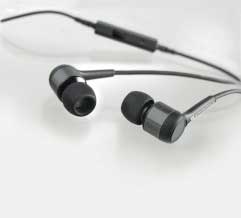 MMX 101 iE – High-quality earbuds created with the mobile user in mind

Combining sophisticated aesthetics with striking sound quality, the MMX 101 iE is the ideal headset for owners of iPhones, iPads, iPod Touchs, Blackberrys, HTCs or other compatible mobile devices provided with 4 pole mini jack plug 3.5mm. At the push of a button, calls can be answered and ended. A Skype/VoIP adapter for connection to notebook computers plus a stylish soft case are also included in the package. $125.
Undisturbed communication due to excellent ambient noise isolation
Crystal clear, striking sound via Neodymium HD acoustic drivers
High quality hands-free microphone
Compatible with iPhone, iPad, iPod Touch, Blackberry and HTC
Separate adaptors for Nokia, Sony, Ericsson, Samsung, Motorola, LG models available, see accessories
Skype/VoIP adaptor, soft case and cable clip included
With three different pairs of ear-pieces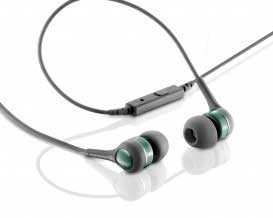 MMX 41 iE – Cost-efficient quality earbuds
The MMX 41 iE is the ideal upgrade for your iPhone, iPad, Blackberry, HTC or other compatible mobile phones. The sound will get you right into the music, and its integrated microphone allows you to use these earbuds to receive or endi phone calls at the push of a button. Includes a Skype/VoIP adaptor. $59.
Highly efficient Neodymium HD acoustic drivers
Hands-free microphone
Compatible with iPhone, iPad, Blackberry and HTC (separate adaptors for models of Nokia, Sony Ericsson, Samsung, Motorola, LG available)
Skype/VoIP adaptor and soft case included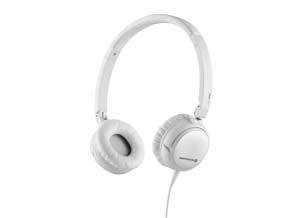 DTX 501 P – Foldable headphone perfect for music lovers on the move
The DTX 501 p is a foldable headphone that features a dynamic and detailed sound. Its closed design effectively attenuates ambient noise and allows enjoying and listening to the music even in a noisy environment. The soft ear pads, the light weight and the compact size make the DTX 501 p perfect for music lovers on the move. The delivery includes a carrying case for safe transport.
Lightweight, foldable headphone for mobile use
Dynamic and detailed sound
Excellent bass response