The cat's out of the bag.
This summer, Apple will spin the latest version of OS X for your Mac. Get ready for the newest ferocious feline from our favorite personal computer maker: Mountain Lion.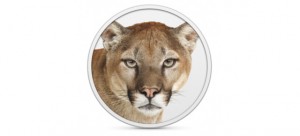 Apple is already ready to show off the new version of OS X — technically 10.8 — and it's just seven months after the release of Lion.
The New Stuff
Mountain Lion aims for a more seamless experience with iCloud.  Once Mountain Lion rolls out, all documents produced in iWork will be tweaked to save to iCloud. When you change something on your Mac, almost instantly, the change will happen to an open document on your iOS  devices.
A new app called Messages will replace the somewhat antiquated iChat. If you can't wait til summer to check out the new Messages, Apple has released a public beta of Messages, and you can download and try it out for yourself now.
Reminders breaks free of iCal and becomes a stand-alone app and Apple promises the Reminders app will sync with all your iOS devices.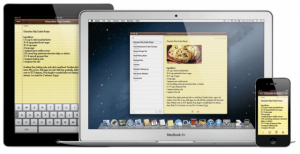 Notes is new in Mountain Lion, too. Your quick reminders will be more sophisticated and more easily shared with your other devices, as well as with friends via email. The update offers the ability to include photos in your Notes, and they can be pinned to your desktop, like Stickies.
Other features to look forward to include: Notification Center, Share, Twitter integration, a Game Center (just like iOS) and finally Airplay Mirroring. With Airplay Mirroring Macs finally get the ability to push your entire desktop to an Apple TV via Airplay, essentially turning your television into a massive monitor.
Apple also is promising a safer computing experience with GateKeeper, a new security feature in Mountain Lion that gives you control over the kind of apps that can be installed.
Want to learn more? Head over to the Apple web site and get the full scoop on Mountain Lion.
Previous Mac OS X releases
• Mac OS X Public Beta: September 13, 2000
• Mac OS X 10.0 Cheetah: March 24, 2001
• Mac OS X 10.1 Puma: September 25, 2001
• Mac OS X 10.2 Jaguar: August 24, 2002
• Mac OS X 10.3 Panther: October 24, 2003
• Mac OS X 10.4 Tiger: April 29, 2005
• Mac OS X 10.5 Leopard: October 26, 2007
• Mac OS X 10.6 Snow Leopard: August 28, 2009
• Mac OS X 10.7 Lion : July 20, 2011