POSTPONED DUE TO HEALTH CONCERNS — UPDATES COMING SOON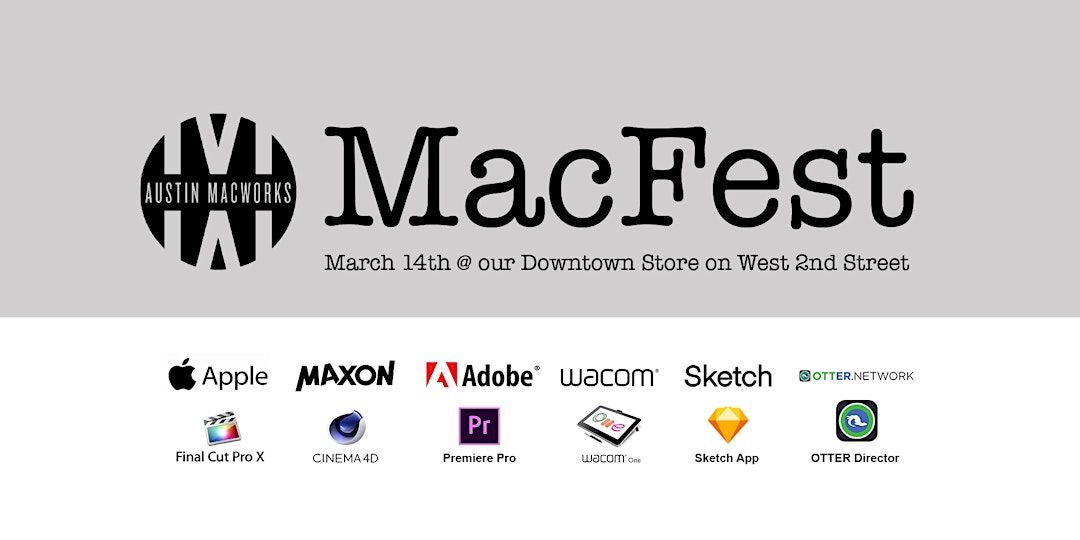 Product Demos
Tips and Advice
Access to Apple Experts
Free demonstrations and education!
Visit our downtown store on March 14 or watch the livestream on our Facebook page. See product demonstrations from Apple, Adobe, Maxon, Wacom, Sketch, and Otter Network. Each 30-minute session is designed to appeal to creative professionals who depend on these solutions in their work every day.
Register for each session of interest to ensure you have a seat. Seating is limited to 30 per session. Standing room will be available on a first-come basis.
Due to blackout dates around SXSW, we will not be able to offer parking validation for this event.
Schedule:
10:00 AM – Otter Network's Director
10:30 AM – Sketch for UI/UX Design
11:00 AM – Wacom Solutions for Creative Pros
11:30 AM – 2:00 – Hands-on demos until afternoon sessions begin
2:00 PM – Dataclay
3:00 PM – Apple Final Cut Pro X
3:30 PM – Maxon Cinema 4D
4:00 PM – Adobe Premiere Pro & After Effects