Austin MacWorks is pleased to let you know that we've now got a full stock of these super-clever BookBook iPhone cases from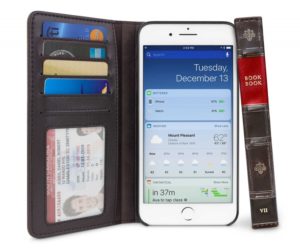 TwelveSouth.
These smart little beauties include a wallet case, removable shell and display stand, all in one. All wrapped in an attractive vintage-book design made of genuine leather.
Snap your iPhone into a protective shell inside BookBook, then slide the shell out for those times you want to leave your wallet behind, and just carry the phone, completely protected.
Available for:
iPhone 6 / 6s
iPhone 6 Plus / 6s Plus
iPhone 7
iPhone 7 Plus
They're flying off the (book)shelves, so call us to make sure we have stock: 512-323-6666