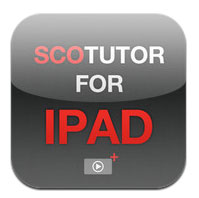 If you're new to iPad, you might want to check out SCOtutor for iPad, which is a comprehensive video guide to using the iPad.
Starting from first principles, this video tutorial leads you through all aspects of using an iPad in simple steps. Covering all the new features of iOS5 and iCloud, as well as how to use all the standard iPad applications, SCOtutor for iPad is an indispensable guide for all iPad users.
View the tutorial using the specially designed video player, allowing you to control and navigate the tutorial easily, via the keyboard or via the on-screen controls, all at your own pace.
Keep it on your Desktop or in your Dock as a quick reference guide. When you close the tutorial, it remembers your position and restarts just where you left it!
Check out SCOtutor for iPad!