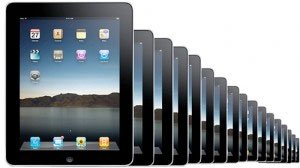 You've got that shiny new iPad.  Now you're wondering how to transfer your data from your old iPad to your new iPad.
It's easy, even if you don't have an iCloud account.
To start, plug in your iPad (or iPhone) and open iTunes. Then sync your device and back it up. Next you will need to connect your new device. When a screen pops up for the device, click "Restore From Backup."
That's it!