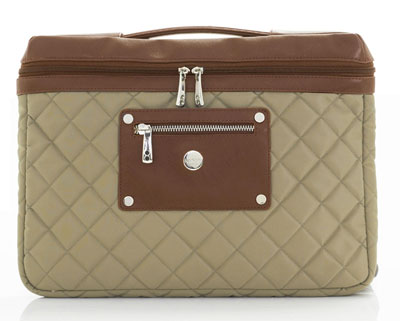 Austin MacWorks is pleased to have in store a beautiful collection of Knomo bags for laptops.
Fashion icon Pippa Middleton is known to carry the Slim 13″, a best-seller that has a top push-down-handle plus a detachable and adjustable shoulder strap for a hands-free option.
With Knomo's signature front cell phone pouch and zippered pocket, this fashion-forward case is ready and willing to do the work for you!
Knomo's mission is to create perfect urban bags and accessories designed to blend style and utility to allow you to lead a more interesting life. A Knomo (knowledge + mobility) is designed without compromise for the most discerning user using carefully selected leather hides and fabrics. Each bag is handmade and tested to ensure it truly meets the needs (and desires) of its user.