You probably run the heck out of your Mac with hardly a thought to its health. But over time, unnecessary bits and pieces of software can build up in your computer's depths, unseen but causing havoc nonetheless.
You probably want to get in the habit of doing routine software maintenance on your beloved companion—you and your machine will be much happier for it.
There are a number of free and cheap utilities out there that will clean up and make the best of your Mac, increasing hard disk space, efficiency and speed.
We've put together a handy list of just a few utilities that will keep your Mac in top working condition.
CleanMyMac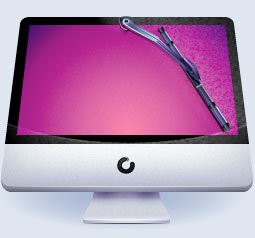 CleanMyMac is a sophisticated all-in-one-suite utility that helps keep your Mac clean and healthy. It helps you easily delete useless files that basically pile up and waste your valuable disk space. CleanMyMac enables smooth system performance and can help you save gigabytes of disk space, while also enhancing your computer speed.
TinkerTool
TinkerTool is an application that gives you access to additional preference settings Apple has built into Mac OS X. It allows you to activate hidden features in the operating system and in some of the applications delivered with the system. The tool makes sure that preference changes can only affect the current user.
Cocktail
Cocktail is a general purpose utility for OS X that lets you clean, repair and optimize your Mac. The application serves up a mix of maintenance tools and tweaks, all accessible through a clean and easy-to-use interface. It also offers an automatic mode that allows you set Cocktail to clean and repair while you get other work done.
OnyX
OnyX is an all-in-one system maintenance tool and optimizer. It is a very simple and light application that comes with a variety of maintenance tools that can be run to make sure that you are enjoying your system at its fullest.
Disk Drill
Disk Drill is an easy-to-use data-recovery tool that can also can help you protect your computer from future data loss (whether accidental trashing or as the result of more serious hardware problems).
MacPilot
MacPilot helps you easily enable and disable hidden features in Mac OS X, optimize and repair your system, and perform numerous routine maintenance operations.
You can increase computer performance with only a few mouse clicks. Optimize your network for broadband connectivity, completely customize Apple File Sharing and perform essential maintenance.
Remember, if you need help getting any of these applications to work on your Mac, just drop by Austin MacWorks and they'll get you fixed up!