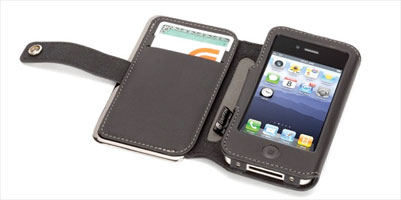 Carry your iPhone 4 or 4s in style with the Elan Passport Wallet, now available at Austin MacWorks.
Elan Passport Wallet's folio design flips open to reveal your Multi-Touch display, then closes like a book for privacy and protection. Card slots and a cash flap hold your ID, bank cards, and bills, keeping paper and plastic separated. A no-scratch inner lining protects your iPhone from scratches and smudges, and polished chrome accents add a (discreet) hint of flash.
Stop in today to check out these attractive and useful wallets.