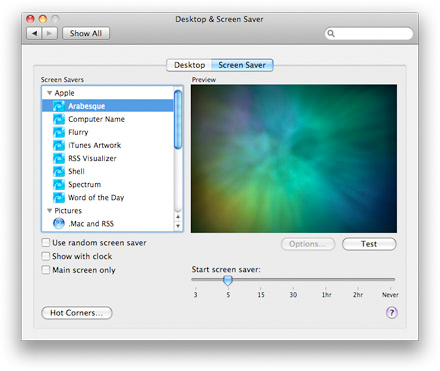 Apple shares these tips about using screen savers.
Screen savers offer a great way to customize — and enjoy — your Mac. You have a variety of screen savers to choose from:
Choose System Preferences from the Apple menu.
Click Desktop & Screen Saver; then click the Screen Saver tab.
The column on the left lists the possibilities. You can also tell Mac OS X to generate a screen saver automatically based on the album art in your iTunes library or the photos in your iPhoto or Aperture photo libraries.
Simply click any of the available options to choose a screen saver. You can try it by clicking Test below the Preview screen.