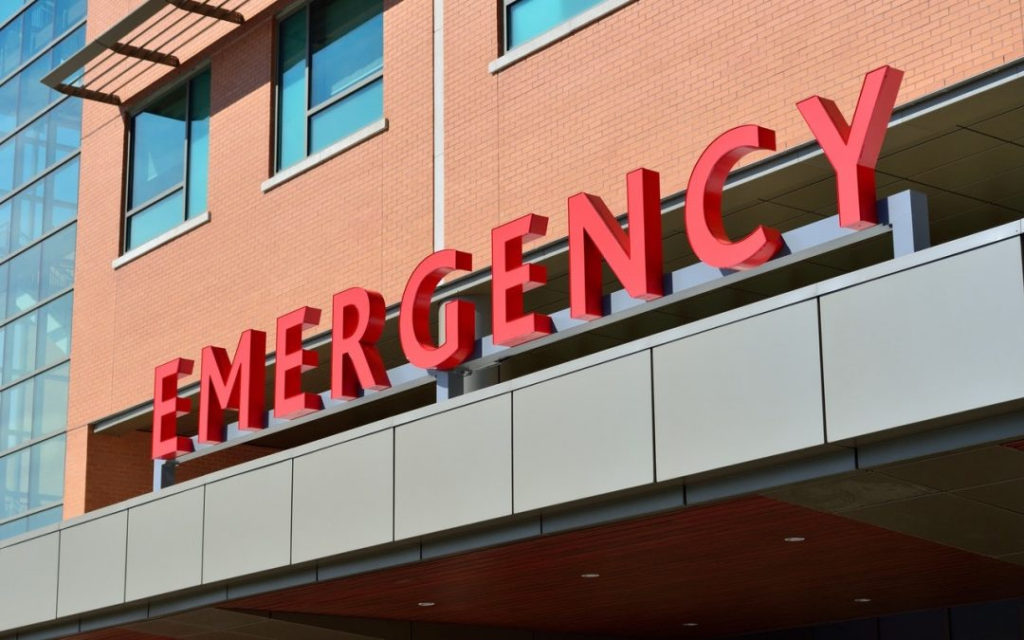 Have you ever needed to call emergency services from your or someone else's iPhone? Almost by definition, these calls occur at stressful times, and it can be hard to remember what to do. Or, if you've been in an accident, it might be difficult or impossible to navigate the iPhone's interface. In iOS 10.2 and watchOS 3 and later, Apple added the Emergency SOS feature to help.
Emergency SOS does three things:
First, it calls emergency services, using whatever number is appropriate for your location, which could be particularly helpful when you're traveling abroad.
After your emergency call ends, Emergency SOS sends a text message with your location to emergency contacts that you've set up previously in the Health app.
Finally, it displays your Medical ID for first responders so they can be aware of things such as medication allergies. You create your Medical ID in the Health app as well.
How you invoke Emergency SOS varies slightly depending on which Apple device you have:
On the iPhone 8, iPhone 8 Plus, and iPhone X, press and hold the side button and either of the Volume buttons until the Emergency SOS slider appears. Either drag the Emergency SOS slider to call emergency services right away, or just keep holding the side and Volume buttons. If you continue holding the buttons down, a countdown begins and an alert sounds; at the end of the countdown, the iPhone automatically places the call, a feature that Apple calls Auto Call.
On the iPhone 7 and earlier, rapidly press the side button five times to bring up the Emergency SOS slider. Drag the slider to call emergency services. (The quintuple-click can work on the new iPhones too; it's an option in Settings > Emergency SOS.)
The Apple Watch acts like the newer iPhones. Press and hold the side button to bring up the Emergency SOS slider, or keep holding the side button to start a countdown after which the Apple Watch will call emergency services automatically via Auto Call. The Apple Watch must be connected to your iPhone, be on a known Wi-Fi network and have Wi-Fi Calling enabled, or be an Apple Watch Series 3 with a cellular plan.
It's only human to want to test this in a non-emergency situation, and you can do so without actually placing the call. On both the iPhone and the Apple Watch, there will be a red hangup button you can tap, followed by an End Call or Stop Calling button. Similarly, you can cancel notifications of your emergency contacts.
You'll also want to stop calls if they're placed accidentally—we know someone who had his hand in his pocket in such a way as to press the Apple Watch's side button long enough to start the call, and since he was in a noisy environment, he didn't hear the alert or notice anything until the 911 service called his iPhone back.
To add emergency contacts—the people who you'd want notified if you were in an accident, for instance—follow these steps on your iPhone:
Open the Health app, and tap the Medical ID button at the lower right.
Tap Edit, and then scroll down to Emergency Contacts.
Tap the green + button to add a contact.
Select the desired person, and when prompted, pick their relationship to you.
Tap Done to save your changes.
Two notes. First, if you're concerned about activating the Auto Call feature inadvertently, you can turn it off in Settings > Emergency SOS on the iPhone, and for the Apple Watch in the Watch app, in My Watch > General > Emergency SOS.
Second, bringing up the screen with the Emergency SOS slider also automatically disables Touch ID and Face ID, such that you must enter your passcode to re-enable them.
We sincerely hope that you never have to use Emergency SOS, but that if you do, it proves to be a faster and more effective way of contacting emergency services.