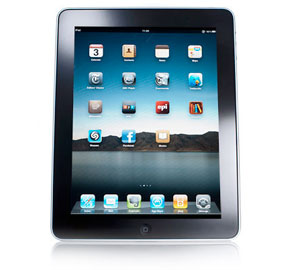 The third-generation iPad is many great things, but it's definitely NOT a drain on your electric bill!
A new study finds that it costs less to recharge a fully-drained Retina Display-toting iPad every other day for a year than it does to run a 60-watt compact fluorescent light bulb continuously over the same period. The cost to charge the iPad is $1.36, the study found.
According to a study from the Electric Power Research Institute (EPRI), an independent non-profit organization focusing on electricity research and development, Apple's new iPad and devices like it could help lower the high power consumption seen as a result of the Information Age, reports the Associated Press.
As smartphones and tablets become more popular and accessible, the EPRI wondered if the flood of new devices was having a negative impact on power consumption. What the group found was that charging a device once every other day from full discharge costs mere pennies per day, a dramatic reduction from large electronics like HDTVs and PCs.
Testing pitted a variety of Apple's mobile products including the overwhelmingly popular iPad, which has sold over 67 million copies as of April, against other household appliances to project energy use in a "post-PC" era.
"As information technologies continue to change rapidly we see important implications for energy consumption," said EPRI Vice President of Power Delivery and Utilization Mark McGranaghan. "These results raise important questions about how the shifting reliance from desktop to laptop to mobile devices will change energy use and electricity requirements for the information age. "