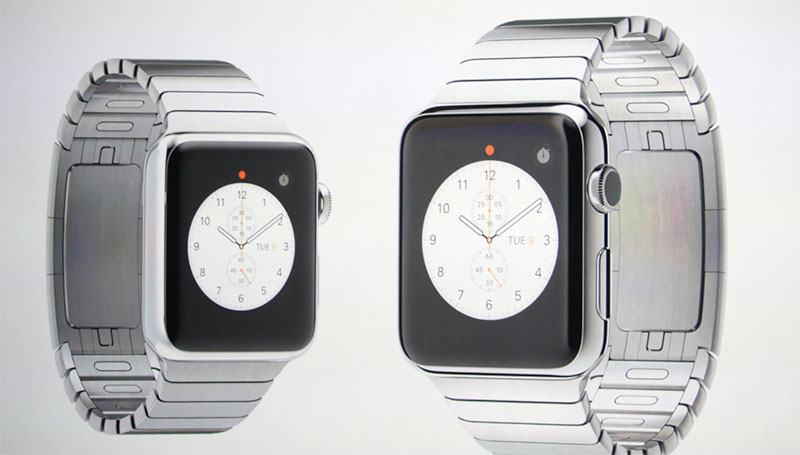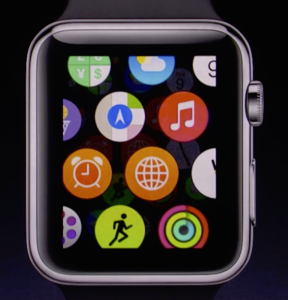 During its big launch event yesterday, Apple announced not only the iPhone 6, but also the long-anticipated Apple Watch.
The new wearable technology offers a variety of intriguing technologies.
Siri is back, of course, but other aspects are new.
Instead of interfacing with the watch by touching the screen, which just gets your fingers in the way and blocks your view, users can navigate through the menus and apps by touching the "digital crown." Twist it to zoom in and out of screens and menus. Press it and you go back to the home screen.
Just below the crown, there's an additional button. Tapping it brings up "Digital Touch" communication, which based around a list of friends you've communicated with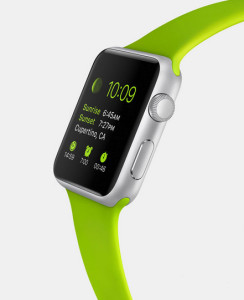 recently. You can send small pictures and sketches to your friends with just a few taps.
The screen works much like a Retina display on iPhones and iPads, but it can also sense force. So the familiar two-dimensional touch input system gains a third, vertical dimension.
On the back of Apple Watch,  a crystal with LEDs can measure your heart rate, which  adds health-tracking capability to the device. Also on the back is a wireless, inductive charging mechanism. The charger attaches to the back of the watch via a magnet. There's also vibrating mechanism on the back so users can get notifications and haptic feedback for each  finger tap.
The smartwatch comes in two different sizes in three different collections: Watch, Watch Sport and Watch Edition. Customers will be able to choose between six different watch bands, including a sport band, a leather loop, a classic leather buckle and an adjustable stainless steel strap.
Requiring an iPhone 5 or better to operate, the base Apple Watch will be available for $349 in early 2015, according to Apple.
See a video about the design of the Apple Watch.