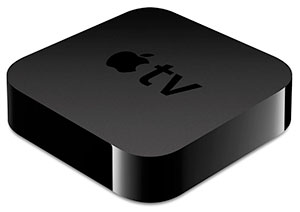 Enjoy fabulous and helpful tips and tricks for your Apple TV, from Austin MacWorks:
Use your Apple remote to highlight an icon on your Apple TV, then press and hold the round button until it begins to shake. Then use the navigation controls on your remote to move the icon where you want it.
Press and hold menu button on Apple Remote while using Apple TV to be taken directly back to the home screen.
Check for software updates on your devices: AppleTV : Settings > General > Software Update
Apple TV's with the latest OS can be set up by tapping an iPhone or iPad on the Apple TV itself. Phone or iPad will be asked for permission to give out the WiFi network, password and Apple ID to the Apple TV.