The Apple Mothership announced this morning a number of new products including a new lineup of iMac's.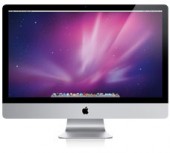 The New iMac's ship with either 21.5″ or 27″ displays. The top of the line iMac includes the new quad-core Intel Core i5 or Core i7 "Nehalem" processors. Wireless keyboards and the new multi-touch Magic Mouse ship standard on all iMacs.
Mac Mini's get a processor bump up to 2.66 Mhz and 4 gigs of RAM. Apple also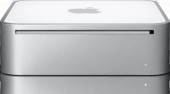 introduces a Mac Mini with Snow Leopard Server & two 500 GB drives pre-installed for $999.00
The MacBook also gets a bump and a re-engineer. It's thinner, lighter and features a unibody polycarbonate enclosure along with multi-touch trackpad. The Macbook ships with an LED-backlit display, built-in lithium-polymer battery for longer battery life, 2 GB of DDR3 memory & 250GB hard drive.