Austin Mac Works Blog: Scanner
The excellent ScanSnap family of scanners from Fujitsu have had their software updated to the ScanSnap Manager software package, bringing ScanSnap scanning to Mac Snow Leopard users. The software preference patch offers a workaround for Snow Leopard users by...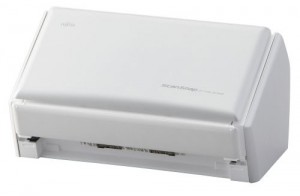 The Fujitsu ScanSnap S1500M breaks the old assumption that a good scanner is a huge, slow, lumbering beast that occupies huge amounts of desk real-estate and yields mostly dubious results. The Fujitsu ScanSnap S1500M will neatly fit into any space about the size of...