Savant Home Automation Systems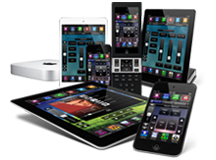 Apple-based Automation Systems for iPad®, iPod touch®, iPhone® and Mac®
When it comes to Apple integration with home automation technology, you can count on Savant. Apple's renowned UNIX-based operating system, OS X®, has been the driving force behind every Savant SmartSystem shipped since we first opened our doors.
While other competing control companies claim to offer tight interoperability with Apple products, Savant goes way beyond just integration. Savant is the only complete home and commercial control, automation, and entertainment product line built on an Apple platform, providing users with an unmatched level of responsiveness, a rich line of customizable iOS user interface options and comprehensive iTunes® media management.
Think about it… with Savant's iOS home automation and commercial control apps, you have a command sequence where one Apple device is communicating directly to an OS X computer (Savant Host Controller) delivering a seamless, rapid and stable control connection.